ALFA ROMEO
ALL NEW STELVIO
2.9 V6 BiTurbo 510 Quadrifoglio
Low Rate Finance and 3 years Free Servicing
Vehicle Finance
Contract Hire Finance Example*
36 months
Duration of Contract
£592.26
Followed by 35 Payments of
Based on 5000miles per annum.
Finance Terms & Conditions
P11D Value £69,565.00 CO2 Emissions £222.00 Excess Mileage 35.89
Advanced Payment Plan Finance Example*
£70,900.00
On the Road Price
£19,500.00
Customer Deposit
£51,400.00
Amount of Credit
30 months
Duration of Contract
£43,416.00
Optional Final payment (inc. £0 option fee)
£73,154.14
Total Amount Payable by Customer
1.90%
Rate of Interest (Fixed)
1.90% APR
Representative APR
Based on 6000miles per annum.
Finance Terms & Conditions
Annual Mileage 5000 per annum GFV £46,176.00 Excess Mileage 0.12p[ Interest £0.00 Total Amount Payable £68,141.00 APR 0.0%
Vehicle Location
A proportion of our stock is sometimes stored off-site to allow us to offer more choice to our customers.
Please call ahead to ensure the vehicle you are interested in is available for you to view on arrival.
ALFA ROMEO ALL NEW STELVIO Details
---
MORE THAN AN SUV.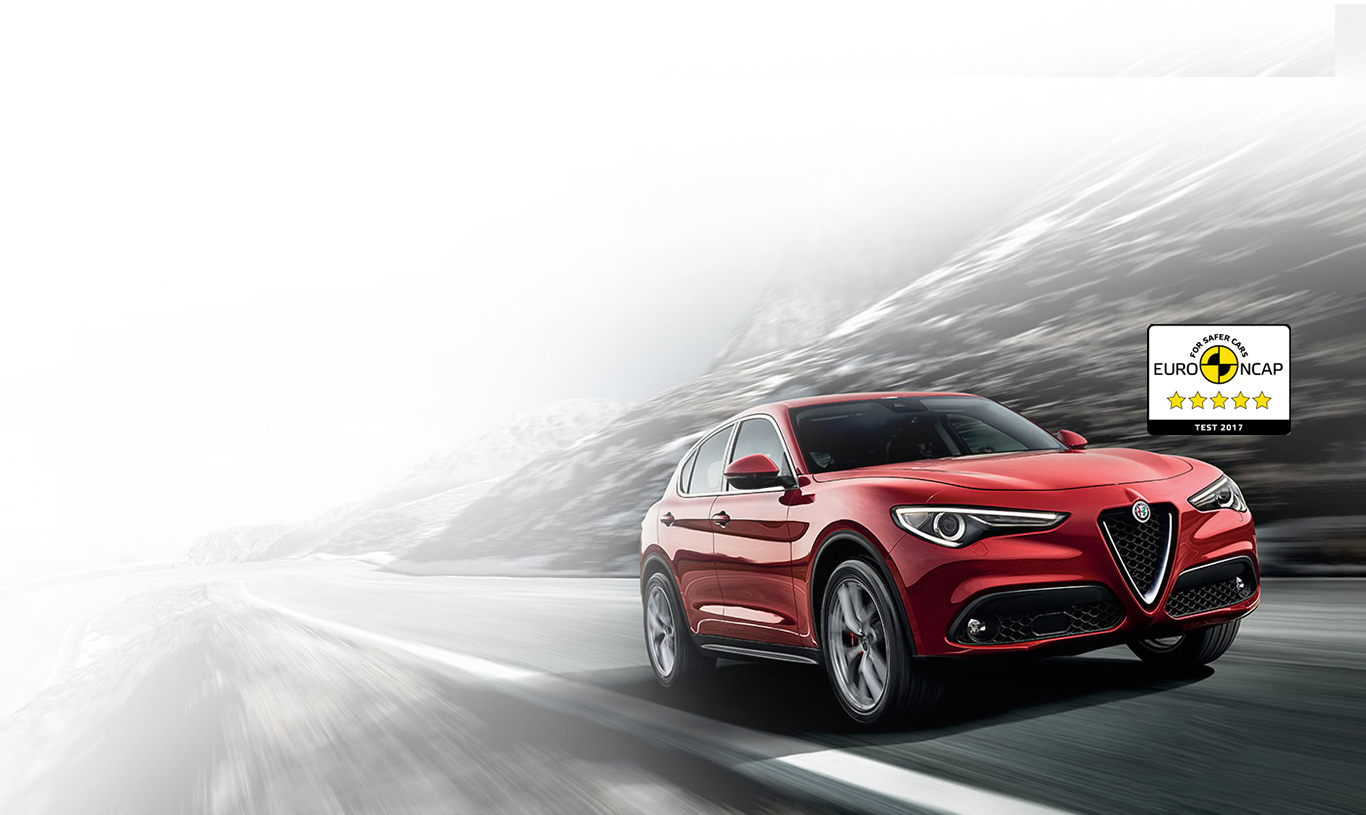 The New Alfa Romeo Stelvio draws inspiration from the legendary mountain pass linking Italy to Switzerland, with 48 hairpins in quick succession. The Stelvio pass is widely seen as one of the most beautiful and engaging roads on the planet.
Like no other, Alfa Romeo Stelvio contradicts traditional SUV values. Ride height and comfort blend harmoniously with driver appeal. It rewrites the rules of its class, to become the ideal car for those who won't settle for less, offering the versatility of an SUV with the performance of the latest benchmark in sports saloons.
---
EMOTION LIES IN THE DETAILS.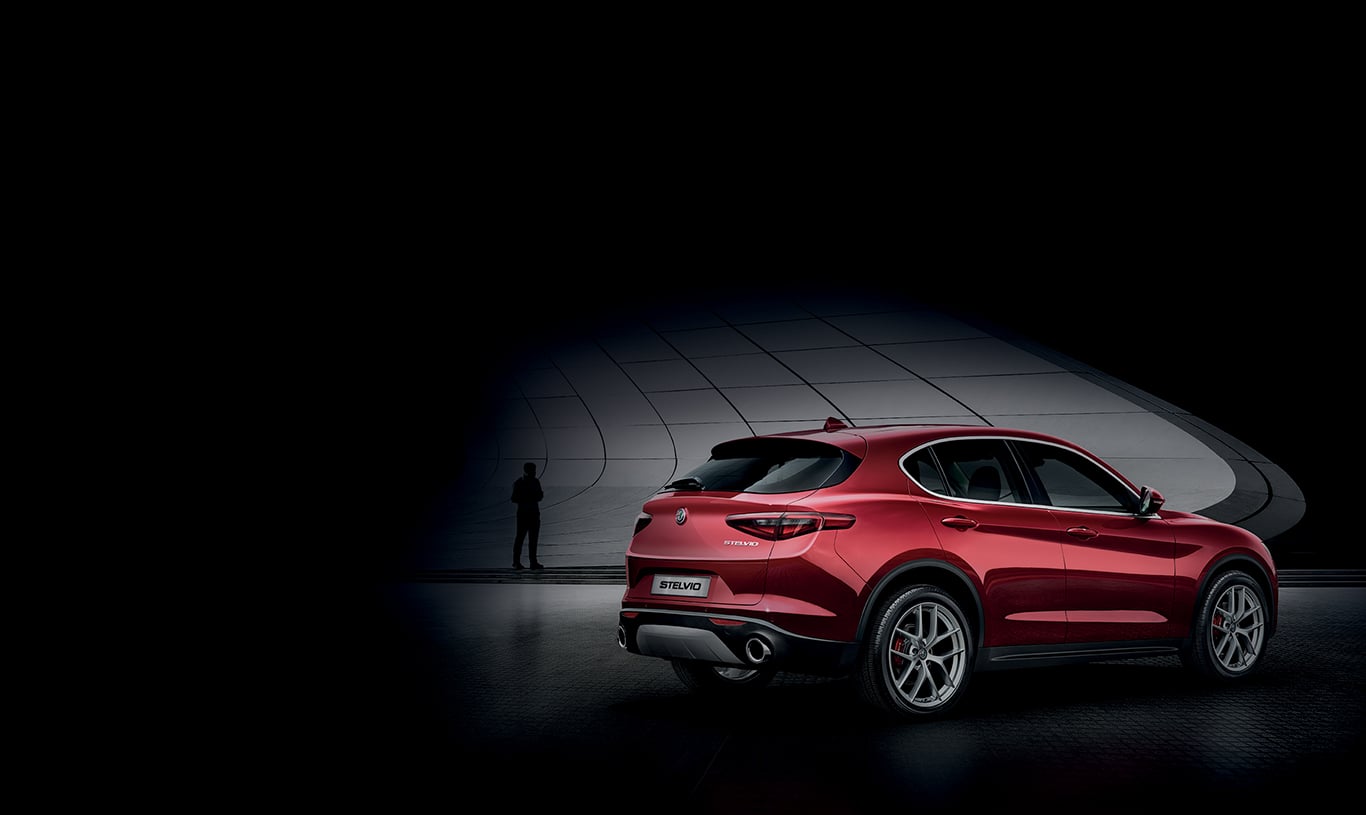 Bringing together hi-tech elements and superior quality components, a selection of surfaces and materials are available for the Alfa Romeo Stelvio.
Inserts of wood (Walnut or Silverwood), brushed aluminium, leather upholstery or technical fabrics; all selected and finished as only Italian craftsmen know how.
---
REAWAKEN YOUR SENSES.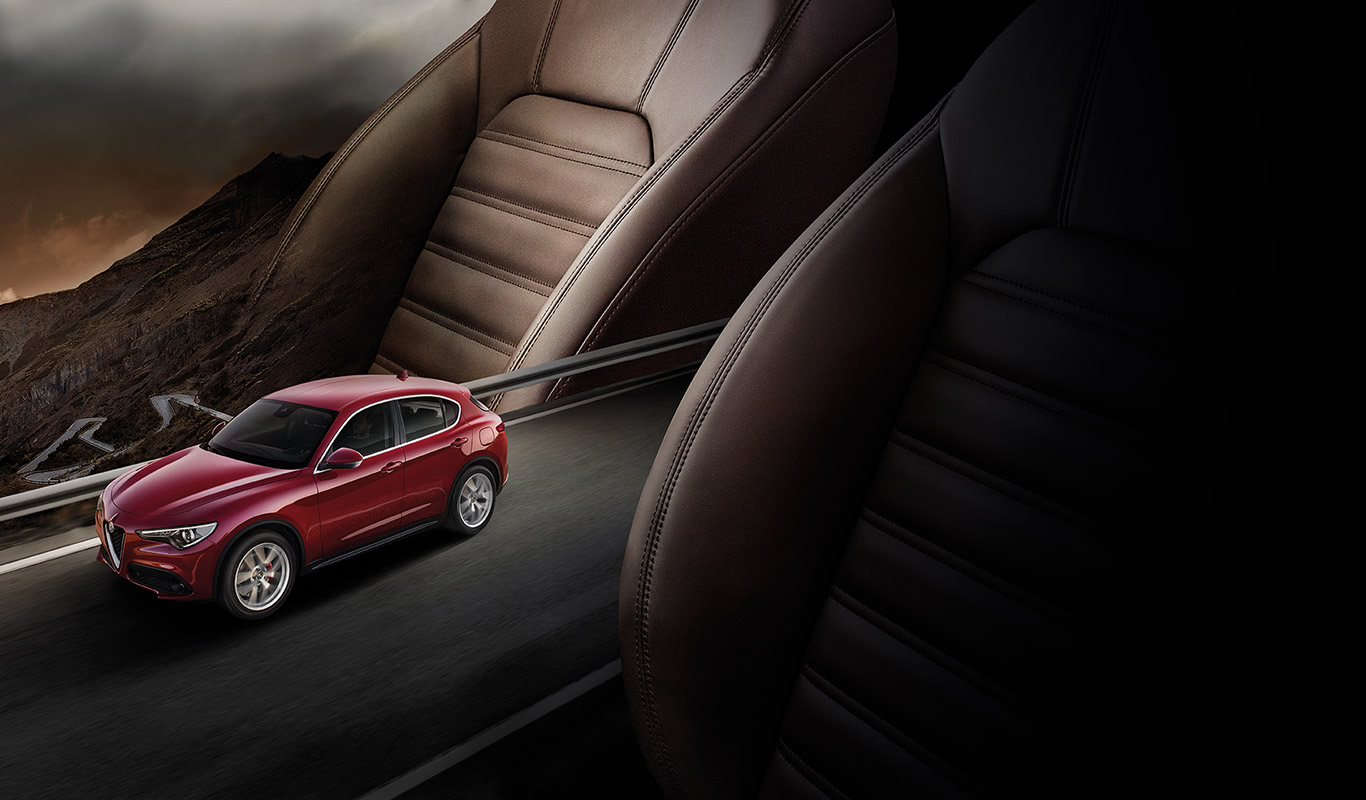 While creating the Alfa Romeo Stelvio, the designers re-imagined the driving position: it's height gives it presence on the road like other SUVs, at the same time, connecting the driver to the road. The interior is simple yet functional, designed to host three rear passengers in complete comfort, with easy access to the seats. The boot, featuring a power tailgate system, boasts 525 litres of capacity, with the versatility of transforming the rear seats into additional luggage space.
---
ENGINEERED TO THRILL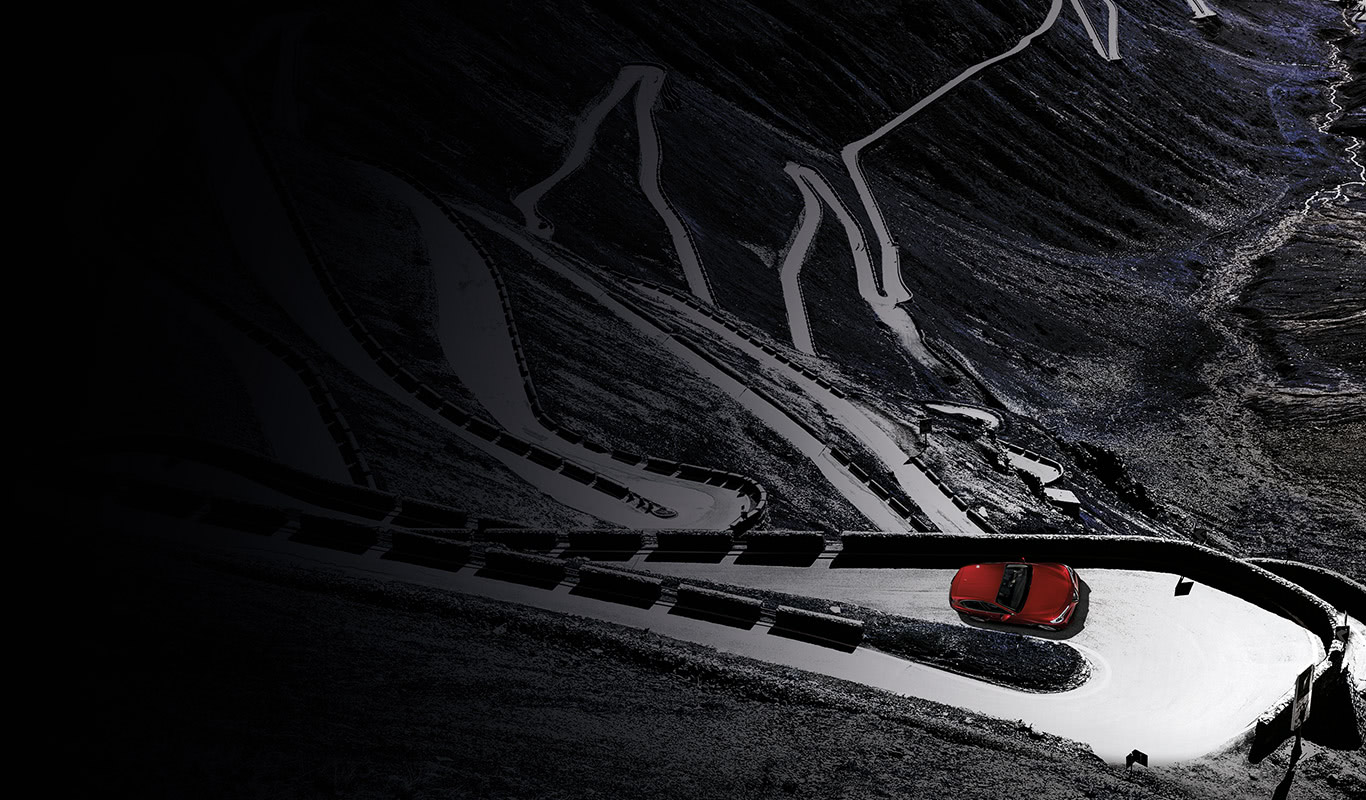 The Alfa Romeo Stelvio offers a first-class power-to-weight ratio through extensive use of ultra-light materials, such as carbon-fibre for the driveshaft, and aluminium for the bonnet, rear wings, engine and suspension. The result is higher efficiency, better driving dynamics and lower fuel consumption and emissions. The revolutionary Q4 All-Wheel Drive system completes the set of the unprecedented innovations introduced by Alfa Romeo to the SUV category.
---
A JOURNEY WITH A TWIST.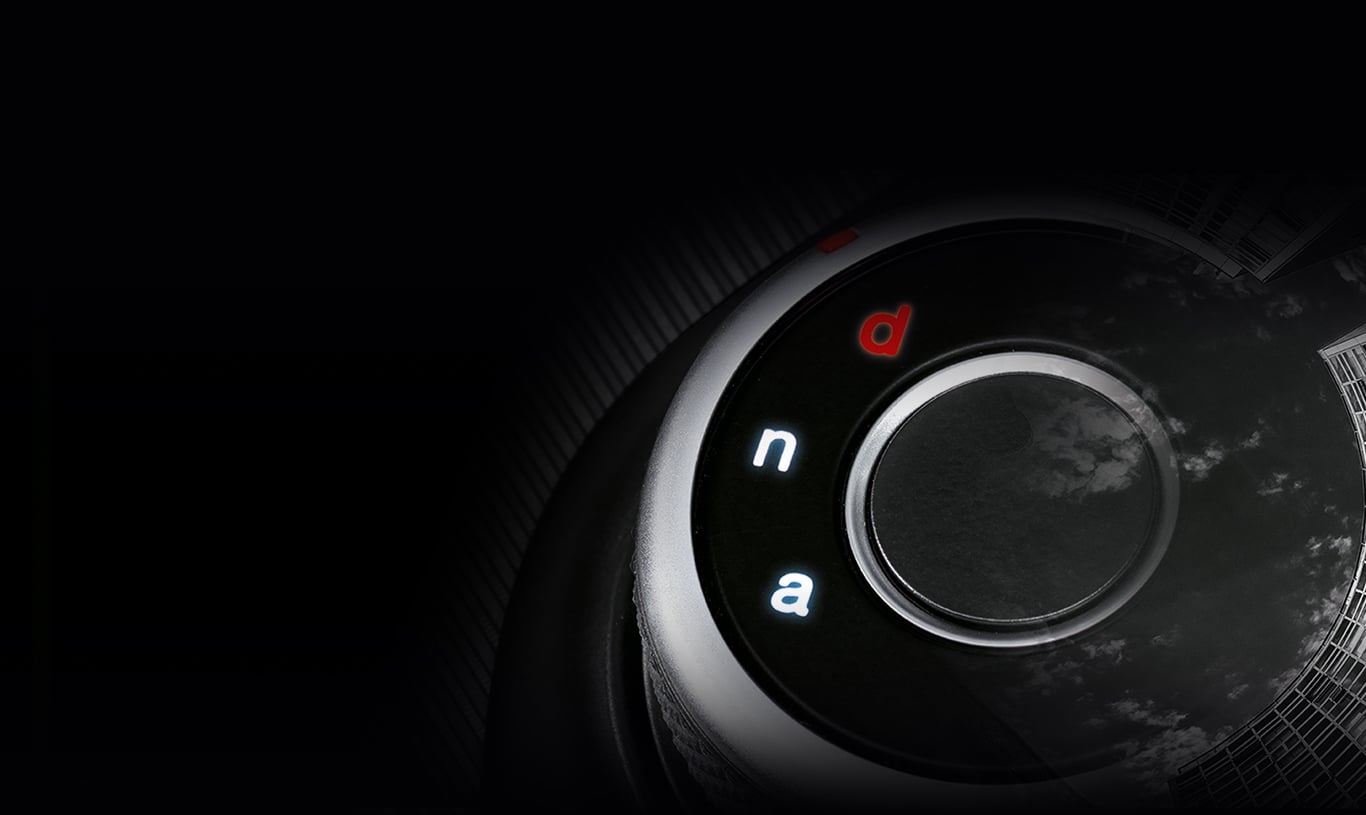 Simply turn the Alfa™ D.N.A. driving mode selector, and the Alfa Romeo Stelvio is ready with the perfect set-up for your road ahead. There are three different driving modes to choose from, which completely transform the car's dynamic performance. The adjustments affect the engine's torque curve, brakes (via the Pre-Fill Braking System), transmission logic, accelerator response, stability control system (ESC) and traction control (ASR). The result is a car with three distinct characters, so you can make every journey suit your driving needs.
---
Disclaimer
While every effort is made to ensure the accuracy of the information on this website errors may occur. It is the responsibly of the customer to confirm exact specification at point of sale. * All vehicles subject to a £199 Admin Fee.
Please check with us any details which you feel may affect the viewing or purchase of any vehicles listed on this website. All images are for illustration purposes only.
Vehicle subject to terms and conditions, click here for our buying proposition.
Palmers (St. Albans) Limited is authorised and regulated by the Financial Conduct Authority (FCA) under firm reference number 312623 for insurance distribution and credit broking activities, which you may check on the Financial Services Register by visiting the FCA's website, https://register.fca.org.uk or by contacting the FCA on 0800 111 6768.
WATFORD
---
PEUGEOT & CITROEN
24 Greenhill Crescent,
Watford Business Park,
Watford,
Hertfordshire,
WD18 8XN
HEMEL HEMPSTEAD
---
ALFA ROMEO, JEEP, FIAT & ABARTH
Pennine Way,
Redbourn Road,
Hemel Hempstead,
Hertfordshire,
HP2 7AZ
MITSUBISHI
Pennine Way,
Redbourn Road,
Hemel Hempstead,
Hertfordshire,
HP2 7AZ
MG
Pennine Way,
Redbourn Road,
Hemel Hempstead,
Hertfordshire,
HP2 7AZ