CITROEN
C4 SPACETOURER
TOUCH PureTech 110
£1499 Deposit £299 Per month
Representative PCP Finance Example*
£22,555.28
On the Road Price
£2,000.00
Dealer Deposit Contribution
£1,499.00
Customer Deposit
£19,056.28
Amount of Credit
48 months
Duration of Contract
£7,550.00
Optional Final payment (inc. £0 option fee)
£23,136.78
Total Amount Payable by Customer
4.90%
Rate of Interest (Fixed)
4.90% APR
Representative APR
Finance Terms & Conditions
Promotion available on new CITROEN C4 SPACETOURER models. Deposit Contribution only available in conjunction with Citroën Financial Services. With Citroën Financial Services you have the option to return the vehicle and not pay the final payment, subject to the vehicle not having exceeded an agreed annual mileage (a charge of 10.2p per mile for exceeding 6000 miles per annum in this example) and being in good condition. Finance subject to status. Guarantees may be required. Terms and Conditions apply. We work with a number of creditors including Citroën Financial Services. Quadrant House, Princess Way, Redhill, Surrey, RH1 1QA.
Offer Details
for the CITROEN C4 SPACETOURER TOUCH PureTech 110
£299 PER MONTH WITH A £1499 DEPOSIT ONLY FROM PALMER'S CITROEN WHEN PURCHASED ON PCP.
THIS DEAL INCLUDES A £2000 DEPOSIT CONTRIBUTION AND IS ONLY AVAILABLE AT PALMER'S CITROEN.

This is a limited time offer so call the sales team now on 01923 211 414 to order today!
CITROEN C4 SPACETOURER Details
DESIGN

Citroën C4 SpaceTourer knows how to keep the balance between the needs of family motoring and real driving pleasure. Now even more unique, it features a fresh, dynamic front end, bold new rear chevrons and two brand new body colours: Lazuli Blue and Soft Sand. Life's journeys just gained an extra dash of style and substance.
FRESH FACED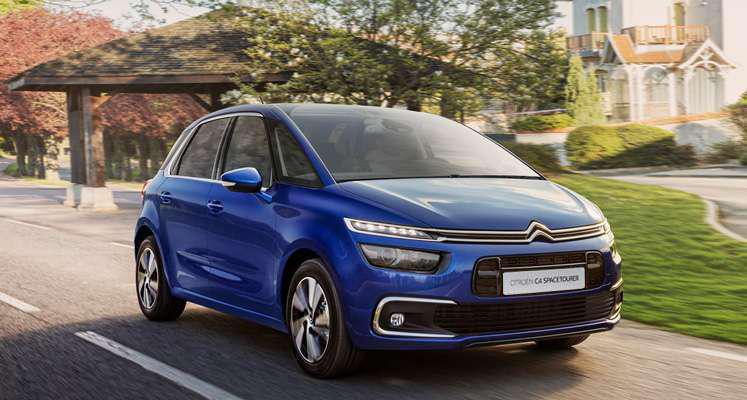 Citroën C4 SpaceTourer's new design is more distinctive than ever and seamlessly modern. It notably features the recognizable Citroën's three-stage light signature. The two sections of the front grille are separated by the body-coloured bumper and the sleek headlamp units have a new sharp surrounding.
PERSONALISE WITH BI-TONE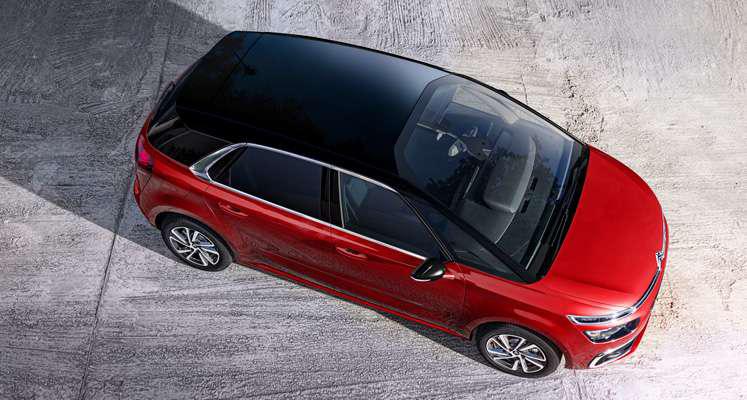 Bring out the beauty of your chosen body colour by combining it with an Onyx Black roof and door mirrors. This new option, available with all body colours, will add character to your car.
3D EFFECT REAR LIGHTS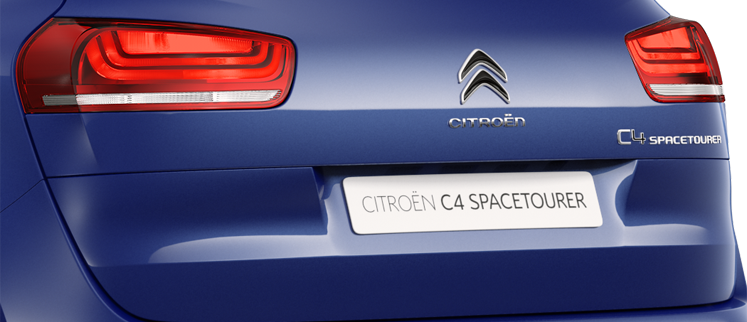 Using technology that creates a deep 3D effect, the stunning new rear lights are standard on Citroën C4 SpaceTourer. They're a bold example of the car's new design.
17" WHEELS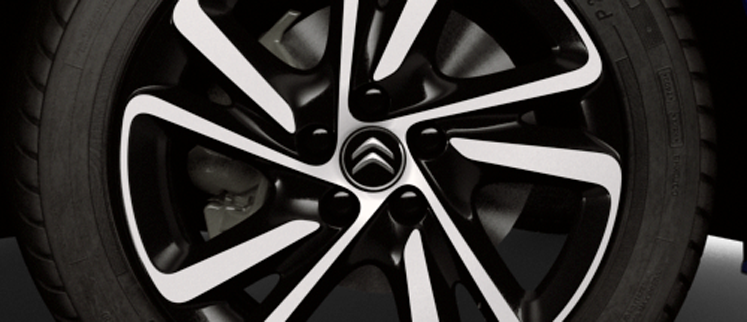 To perfectly complement the new rich Lazuli Blue body colour, Citroën C4 SpaceTourer now features stylish black 17 inch alloy wheels. Available on selected models.
REAR BADGE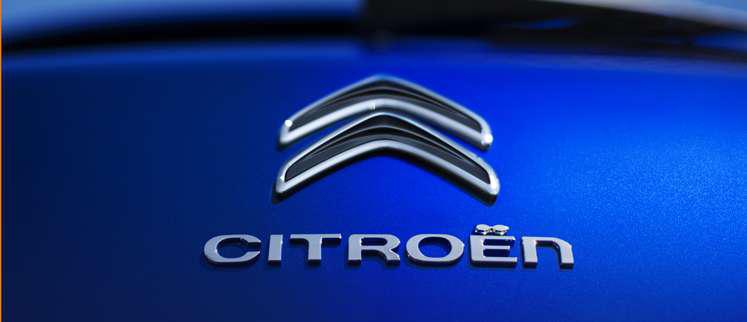 As on C4 Cactus, Citroën C4 SpaceTourer has a rear black chevron with chrome surrounding. This new modern signature emphasis the double chevron.
COMFORT

When you travel as a family, everyone wants their own space and that's exactly what Citroën C4 SpaceTourer provides. Elegantly designed, beautifully trimmed and bright, this is a place to relax and enjoy the ride, with innovative, practical details and a place for everything. A happy balance of versatility and premium quality.
RELAX FUNCTION, FOR EXCEPTIONAL COMFORT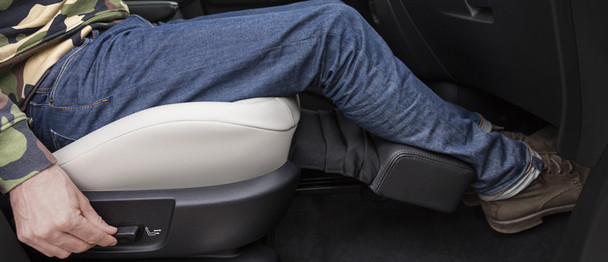 Here's a masterclass in Citroën's interior expertise. The RELAX function brings ultimate MPV comfort for everyone and turns each trip into a first-class treat. The design and detail in each seat shows you how far comfort can go:
• Front seats feature electric massage and adjustable lumber support
• Front passenger seat has an electrically adjustable footrest
• Front seats feature extra support headrests
LUXURIOUS MATERIALS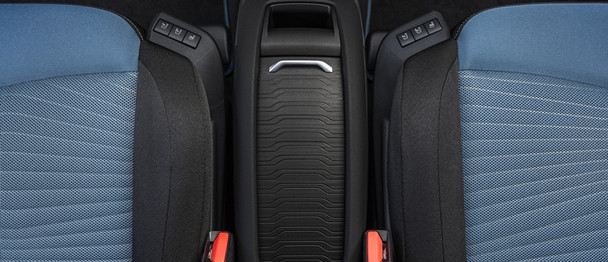 Citroën C4 SpaceTourer uses luxurious materials that look and feel great. It perfectly demonstrates Citroën's interior expertise: welcoming, bright, spacious and warm, it feels like home from the moment you jump in.
CONNECTIVITY AND INTUITIVE USE
Mirror Screen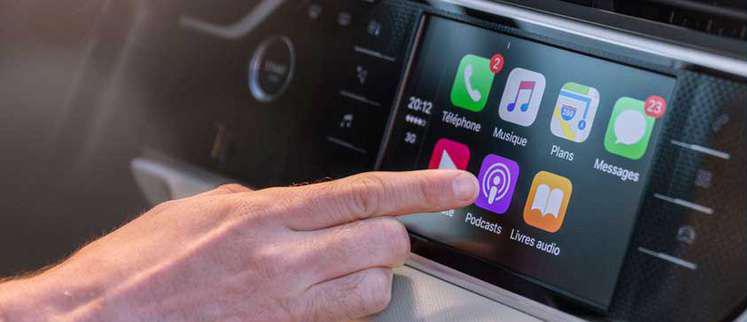 With the Mirror Screen feature on Citroën C4 SpaceTourer, which includes Apple CarPlay™, Android Auto and MirrorLink®, you can view multimedia content and use your compatible smartphone apps in safety, by duplicating them onto the touchscreen. Depending on the connected smartphone, apps can also be voice-controlled using the voice-recognition function.
Citroën Connect Nav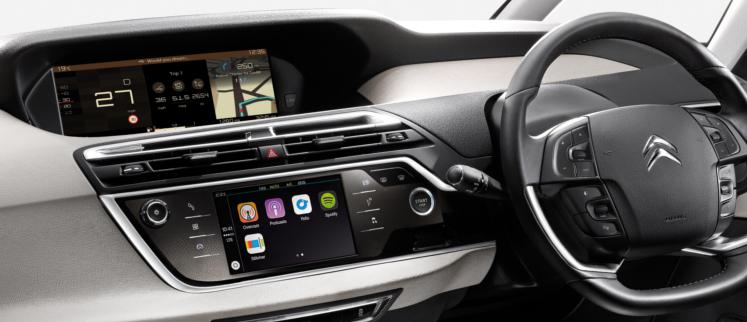 Through the clear, smart phone inspired 7-inch Touch Drive interface, you can instantly access all the information offered by a new 3D navigation system: Citroën Connect Nav. With a comprehensive range of real time navigation details, the system includes an interactive map. For more safety it can be operated by voice control.
Citroën Connect Box with SOS Pack and assistance included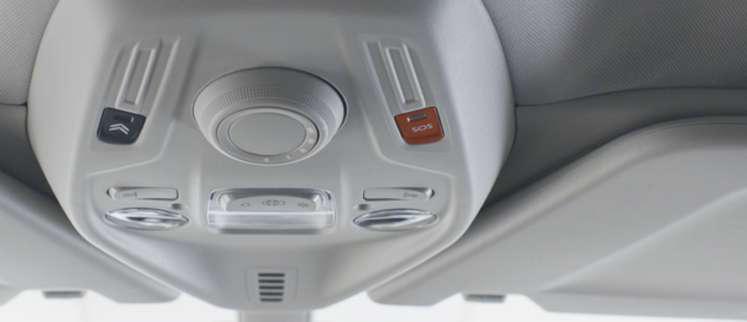 In the event of an accident or any other emergency, this service lets you call a specialised help desk from inside the car, either automatically or when the user presses the SOS button. Available 24/7, this service is free and without subscription. For even greater peace of mind, you can also contact the support switchboard by pressing and holding the "Double Chevron" button.
NEW EAT8 AUTOMATIC GEARBOX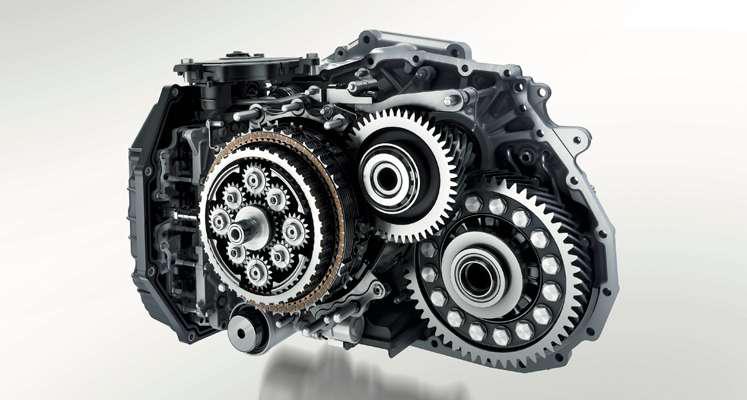 For maximum comfort and driving pleasure, Citroën C4 SpaceTourer is now available with an EAT8 (Efficient Automatic Transmission 8) gearbox. The EAT8 gearbox optimises gear changes while cutting fuel consumption and CO2 emissions. This new automatic gearbox cuts fuel consumption by up to 7% compared with EAT6. This result is achieved through the transition to 8 gears and through greater efficiency, with Stop & Start extended to 20 kph. EAT8 is also lighter and more compact allowing the driver and passengers to enjoy a smooth, comfortable ride.
PURETECH PETROL ENGINE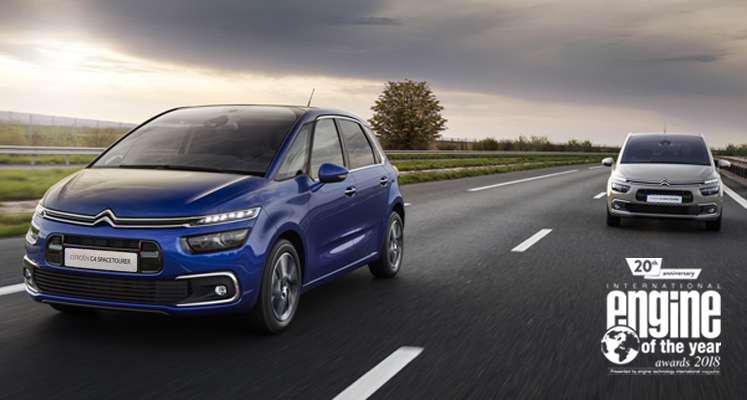 Our PureTech petrol engine was named 2018 International Engine of the Year in its category for the fourth consecutive year. The engine also offers one of the most comfortable driving experiences on the market, even at the lowest speeds. With 120 patents to its name, the three-cylinder Turbo PureTech petrol engine cuts fuel consumption and CO2 emissions by 18% compared with its four-cylinder petrol predecessor. The engine holds two fuel economy records. There are two refined and advanced PureTech petrol engines, the PureTech 110 and PureTech 130.
Disclaimer
While every effort is made to ensure the accuracy of the information on this website errors may occur. It is the responsibly of the customer to confirm exact specification at point of sale. * All vehicles subject to a £199 Admin Fee.
Please check with us any details which you feel may affect the viewing or purchase of any vehicles listed on this website. All images are for illustration purposes only.
Vehicle subject to terms and conditions, click here for our buying proposition.
Palmers (St. Albans) Limited is authorised and regulated by the Financial Conduct Authority (FCA) under firm reference number 312623 for insurance distribution and credit broking activities, which you may check on the Financial Services Register by visiting the FCA's website, https://register.fca.org.uk or by contacting the FCA on 0800 111 6768.
WATFORD
---
PEUGEOT & CITROEN
24 Greenhill Crescent,
Watford Business Park,
Watford,
Hertfordshire,
WD18 8XN
HEMEL HEMPSTEAD
---
ALFA ROMEO, JEEP, FIAT & ABARTH
Pennine Way,
Redbourn Road,
Hemel Hempstead,
Hertfordshire,
HP2 7AZ
MITSUBISHI
Pennine Way,
Redbourn Road,
Hemel Hempstead,
Hertfordshire,
HP2 7AZ
MG
Pennine Way,
Redbourn Road,
Hemel Hempstead,
Hertfordshire,
HP2 7AZ